High Pressure Sodium Lamps
Quality High Pressure Sodium Lamps suppliers & exporter - all products made in China.
DESCRIPTION
SPECIFICATION
● It has the advantages of high luminous efficiency, Less power consumption, long life, strong penetrating fog ability and not attract insects.
● It is suitable for lighting in roads, railway stations, port terminals, sports field, billboards, building facade lighting, mobile light tower, plant cultivation etc.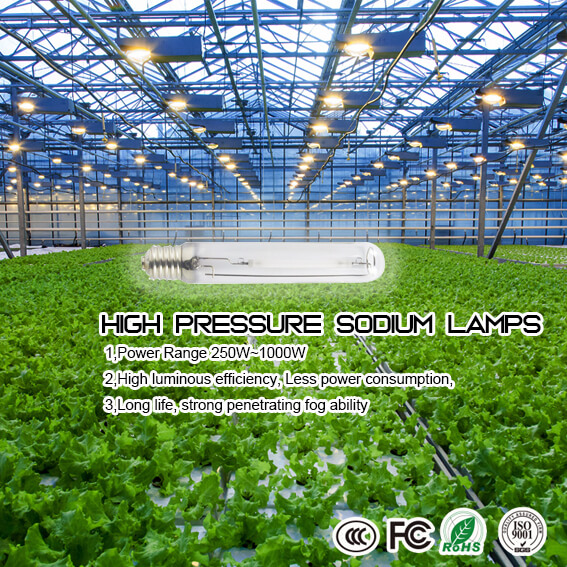 Model No.

Rated power
(W)

Lamp
current(A)

Lamp
voltage(V)

Initial
Lumen(Lm)

CCT(K)

CRI(Ra)

Base

Avg.Life
(H)

Ballast type

max.D
(mm)

max.L
(mm)

HPS250W-T

250

3

100

27500

2000

25

E40

24000

MSB250Z

48

260

HPS400W-T

400

4.6

105

48000

2000

25

E40

24000

MSB400Z

48

292

HPS1000W-T

1000

10.6

100

130000

2000

25

E40

18000

MSB1000Z

68

400